What We Do
A continued legacy of success.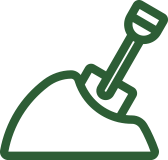 Land Development
When developing a parcel of land, we start by identifying a lucrative opportunity with the highest potential for future success. Then, we carefully select the best team of contractors for each specific task, so that our projects are developed on time and on budget. Having a strong team with an extensive, multidisciplinary skillset is essential for successfully completing any real estate project. At the end of the day, it's our ability to assemble great teams that enables us to achieve high quality land development projects for our clients because, ultimately, it's up to that team to see the project through to a successful completion, regardless of what challenges arise.
After forming a great team, we begin the process of approvals. We obtain the entitlements for approved uses, roadway designs, density, utility infrastructure, amenities, and any other community or government requirements. Essentially, we have the proven track record of successfully navigating the challenges associated with taking a parcel of land through the entitlement process and all the way to project completion.
---
---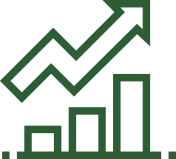 Business Expansion
When helping a business expand, we select promising locations that we rehabilitate, reposition, and readapt to fit their needs and accelerate their growth. So, if you own a small boutique, a major franchise, retail establishment, or commercial operation, and you're ready to expand to a new location, we can place you in a property that best fits your needs.
We are continually identifying locations that will best serve our partners when they move in and into the future.
---
---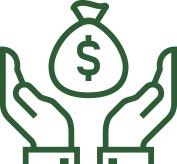 Investments & Joint Ventures
If you own a business, and you want to grow it, but are unsure of how to move forward, talk to us. While we may not know a lot about asphalt, we know a lot about business. We have the business sense and experience to identify profitable investments and strategies for you to grow.
In many of our projects, we also offer opportunities to participate in joint ventures. During the last 30 years, we have successfully structured numerous joint ventures to the benefit of our investors. If you'd like to know more about our current project opportunities, contact us here.